SNARE
ETA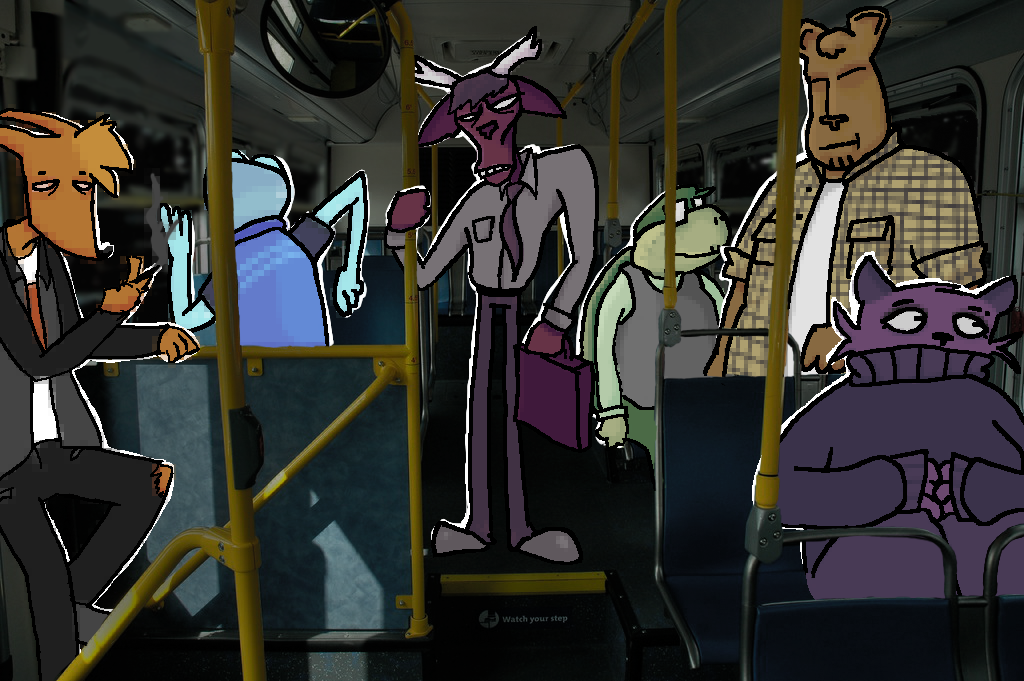 Snare: ETA is a Twine game that takes place on a bus full of strangers. It's a narrative driven puzzle game, that in it's final state will include 10 characters, interactible conversation trees, tons of secrets, and a True Ending. However, in the mean time, it's an unfinished game that has a lot of individual pieces floating around that still need to be brought together into a full game. Down the line, I'll include posts that talk about how I'm making Snare, along with information on character designs and the creative process. However, this project is going to be on the backburner for a bit due to how it rellies so heavily on text.
CURRENT VERSION OF SNARE ETA: (WARNING, FUNDEMENTAL ASPECTS OF THE GAME ARE BEING WORKED ON, AND THE CURRENT VERSION LACKS CONVERSATION TREES ENTIRELY)
SNARE ETA
The characters were drawn on an image of a bus using photoshop. The color layers were also duplicated filtered in order to give the currupted jpeg effect. The sprites were made in Piskel.