Comics & Art
Halloween 2020 Costume Contest Submission The Head
3D Modeling: Apocolypse Room
5 Image Series Dawn to Dusk
Giving Up on a Friday Night aka Rat Trap
Comic that I made Fall of 2021 for my Psychology in Graphic Literature class.
I chipped away at the first half for over a month, while the second half was done in a single night.
Weird Hero comic made in a single weekend: LOOP
June, 2022. In my history of comics class, we had all term to create a comic staring a our own superhero, while also following the directions for each page.
I was frustrated with what I had made previously, and I was sick of writing dialogue. So on the weekend before finals week I made LOOP.
ART FIGHT 2022 TEAM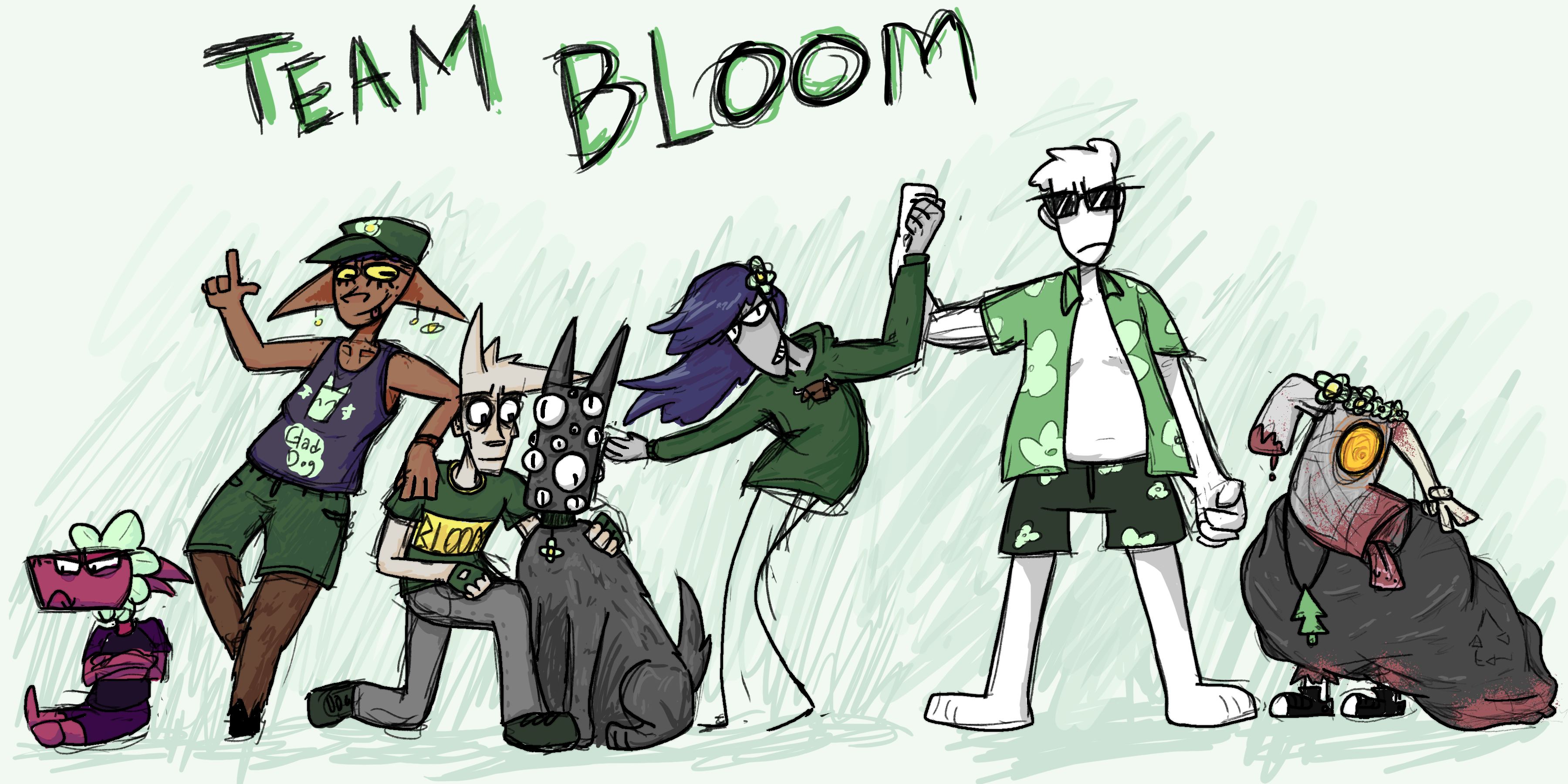 Once finished, I'll add a page dedicated to everything I made this year for artfight. In the meantime, here's the OC team drawing I whipped up
UPDATE: I bit off more than I could chew for Artfight, however I do have some character resources that will be added once the dust settles.